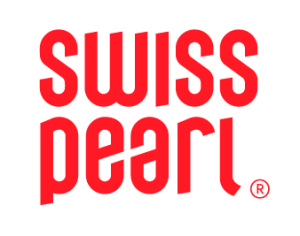 On Wednesday, March 19, 2014 – Cladding Corp co-hosted the World Architecture Festival Launch Party in New York City.  Paul Finch, WAF's Programme Director welcomed over 100 New York City architects and gave updates on the upcoming Singapore International Festival.  Robert Wirichs, Head of Business Unit Export for SwissPearl® also addressed the attendees.
SwissPearl® and Cladding Corp – have joined forces to serve as a powerful team in the growth of fiber cement rainscreen systems in the United States. Architects, installers and owners now have the premier fiber cement panel from SwissPearl®, combined with a fully engineered rainscreen system by Cem5!   SwissPearl's®  CARAT, REFLEX, XPRESSIV, NOBILIS and PLANEA fiber cement product lines set the industry standard for unique, natural and timeless beauty.
Cem5 engineered systems give architects and installers the needed resources to design intelligent rainscreen walls that address deep cavity systems, continuous insulation and other code and industry standards.  Cem5 systems are also designed to give architects aesthetic freedom to incorporate concealed, lap-siding or visible attachment approaches.