As the 2015 baseball season is fully underway, we are pleased to the announce the installation of another Ceramic5 rainscreen assembly in the DC-Metro area.  The new Hampton Inn and Suites by Nationals Ballpark will be a LEED Silver certified hotel, due in part to the energy-efficient, drained and back-ventilated porcelain stone rainscreen assembly.
Designed by DC-based BBGM, the new Hampton Inn will be 13 stories in height with a rooftop that offers a bar, event space, and views of the stadium, the Capitol, and the Anacostia River.  The new hotel will meet immediate needs in the Capitol Riverfront area for hotel accommodations, for although there has been significant new construction around Nationals Park over the past few years, there is still a relative lack of hotel options in the area.  BBGM is an internationally renowned architecture and interior design firm with extensive expertise in the design of hotels and resorts.
Cladding Corp is pleased to partner with Signal Construction and Pillar Construction, Inc. for the installation of the Ceramic5 rainscreen assembly.  Pollution resistant and maintenance-free, our porcelain stone panels, when combined with the System5 design approach, offer an elegant, high-performance rainscreen solution at an exceptional value.
For this project, the design team at BBGM worked with Cladding Corp to develop an economical, visible-clip engineered attachment system for the attachment of the porcelain stone panels.  Instead of our standard F2.20 Visible Clip System, we engineered a variation of our F2.10 System for the project-specific criteria of this project, employing a custom clip in lieu of rivet to receive the porcelain tiles.  BBGM also directed color selection from our Metallic Series of porcelain stone panels, enabling the patinas of a metallic panel with the pollution resistant, maintenance-free attributes of our porcelain stone.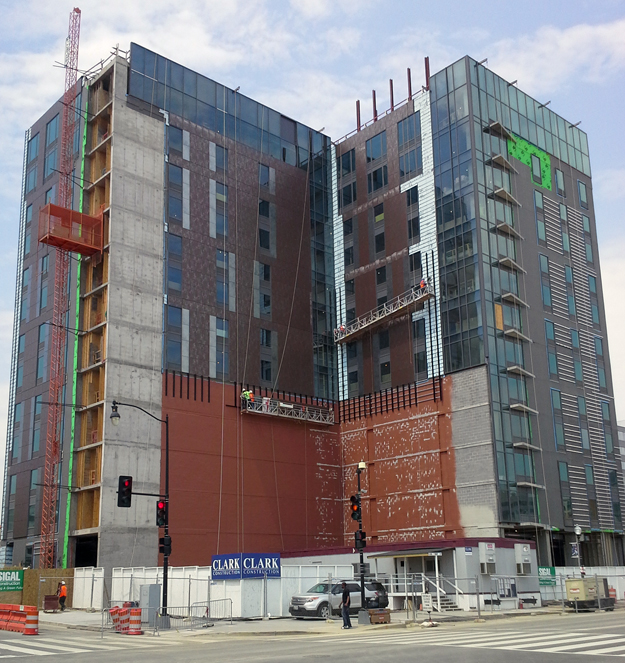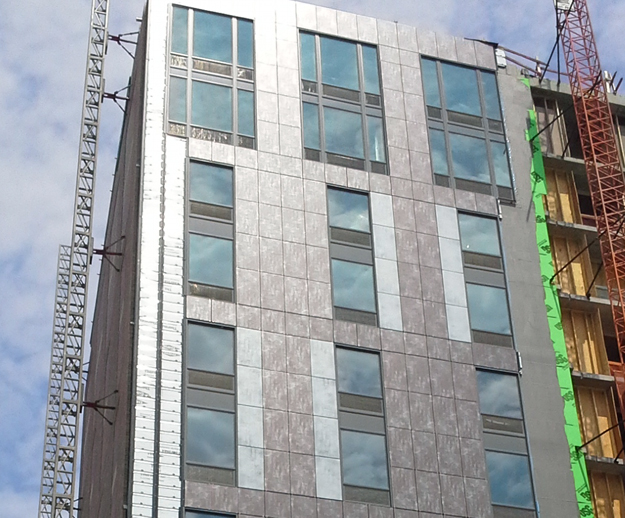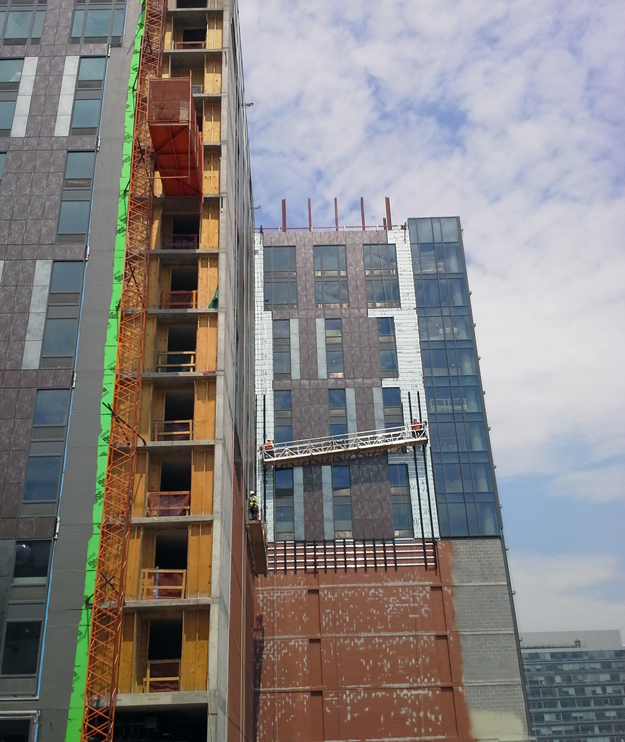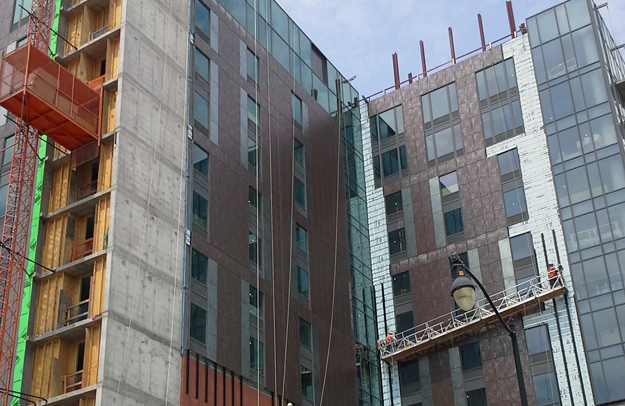 Construction is expected to be complete Fall 2015.  If you have additional questions about this project or would like to consider Ceramic5 for your next design, contact us.