Stop Seven – Overland Park, KS
239 Miles = 5 gallons of gas
This is really turning out to be a long road trip. As I look back over the posts we've made and look forward to the schedule for the trip, I wonder how they spend the time in the car–this five hours in particular. I'm imagining a game where they try to spot all fifty license-plates or rate all the public bathrooms they use on a scale from one to ten. The biggest and longest-running games they're playing are the one into which we have a window: hunting down all these great buildings and saving gas. Those things have to be as fun as the other games, right?
The Overland Park soccer complex was their next objective in the game. Here lies a state of the art complex where most say they wouldn't expect to find it. Kansas is evidently up and coming as a destination for this sport. One can tell by how much care they took in the design of the building–cladding it in Cem5 panels. The color is nice, too. Thanks to DLR group for doing a great job in the design and to the town of Overland Park, for playing lots and lots of soccer!
What are your favorite road trip games? Tell us on our Facebook page! http://www.facebook.com/claddingcorp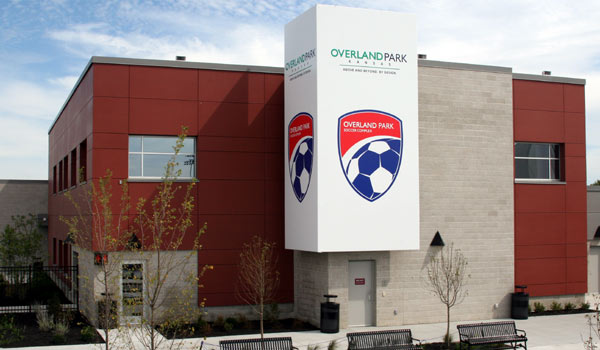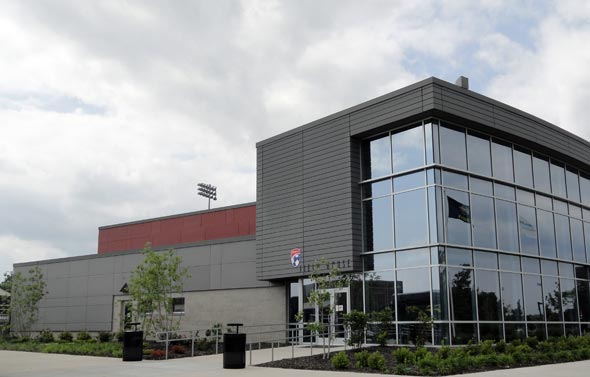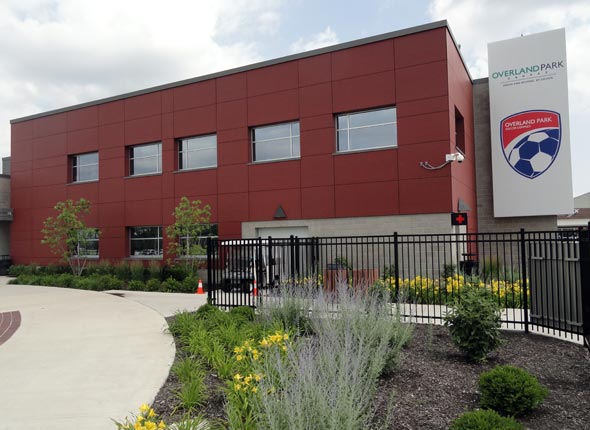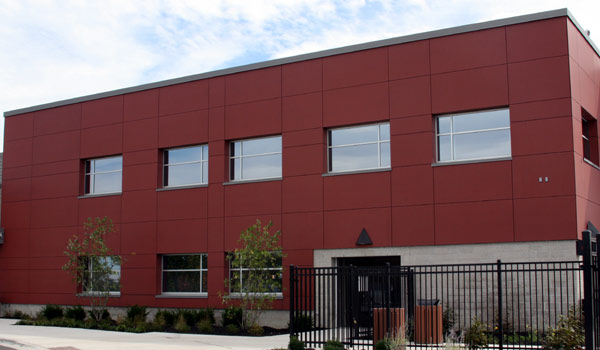 Like us on Facebook to follow the story and interact.