Stop Eleven – West Lafayette, IN
1,209 Miles = 24.87 gallons of gas
After all the other trips, it seems like the PRIUS is guzzling gas. This leg took more gas than any other! Of course, we have to remember that they drove nearly a third of the way across the continent on this one. Bearing that in mind, I suppose twenty-five gallons will do.
They're on their way back, Dave and Ali, and it would appear that lollygagging is not on the docket. On the blitz back, they stopped at the McCutcheon parking garage at Purdue. I only knew of Purdue for its great online writing resources. (Truly, if you ever need to know how to cite anything, go to the Purdue Owl website!) It turns out that they have a knack for good building design and materials too. This building exhibits Ceramic5 tiles and brick. It is worth noting that they also used the material on the interior of the building. It's stylish stuff.
Hurry home guys. We can't wait to hear your stories!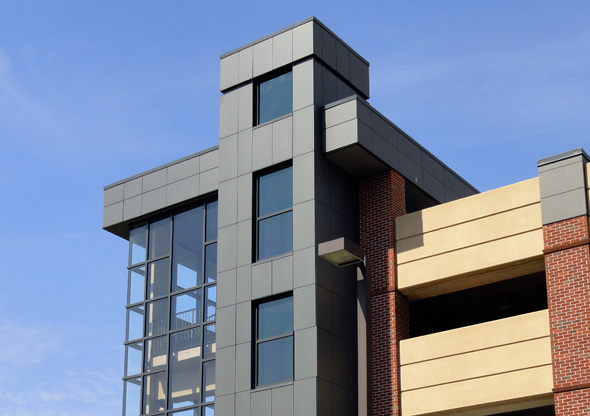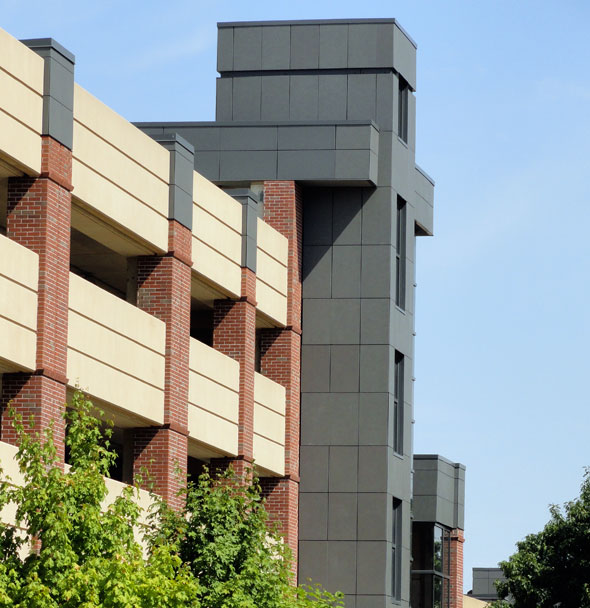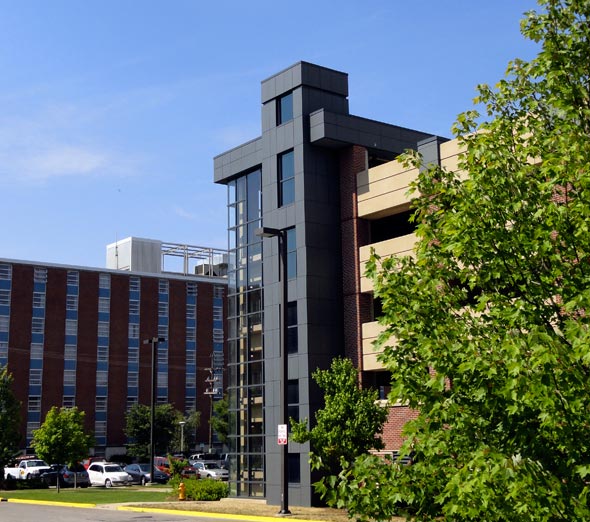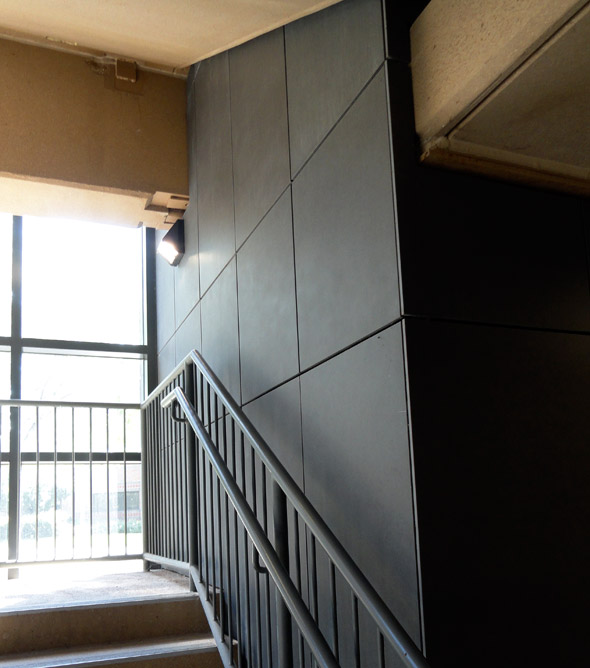 For more photos, go to our facebook page: facebook.com/claddingcorp