In major cities across North America, there is a growing trend for reusing existing concrete buildings constructed in the 1960s and 1970s and reinventing these structures with sustainable design in mind.  Completed in 2012, the Pacific Palisades retrofit project is a dramatic example of the use of Terra5 rainscreen cladding in the reclaiming of a former hotel and residential icon in Vancouver, BC.
Once a celeb hot spot in the 1960s and 1970s, the modernist Pacific Palisades towers was in need of a sustainable redesign that would update the aging exterior facade and building envelope.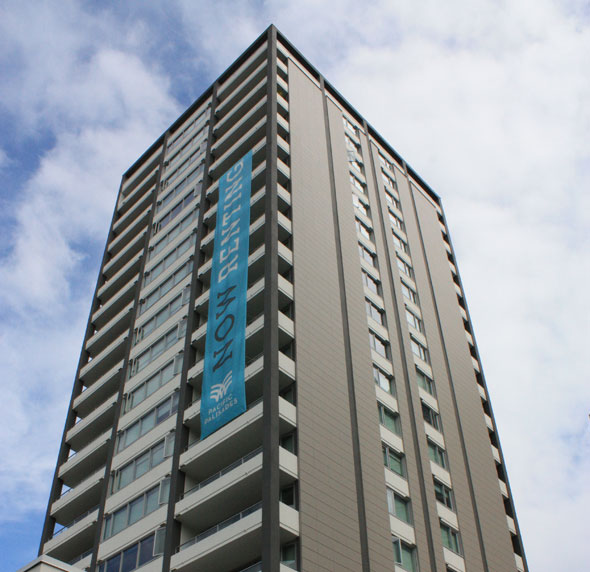 One of the largest retrofit projects in Vancouver in the past five years, the re-cladding of the Pacific Palisades twin towers with a Terra5 terrcotta rainscreen stands as a leading example of the adaptive reuse of buildings that have lost their aesthetic appeal or are in need of renovation due to issues with the existing exterior envelope or based on seismic concerns.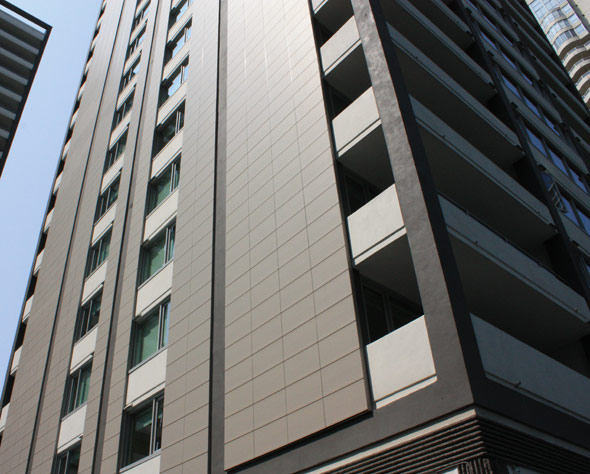 If travels take you through Vancouver this year, the Pacific Palisades property is located on the busy corner of Robson and Jervis Streets in Vancouver's West End.  Stop by and see first hand how mid-century modern can get a face-lift using natural and sustainable materials that rank highly on aesthetic appeal but also deliver a high performing exterior wall system assembly.