Garland Center DBV Rainscreen Event and Site Tour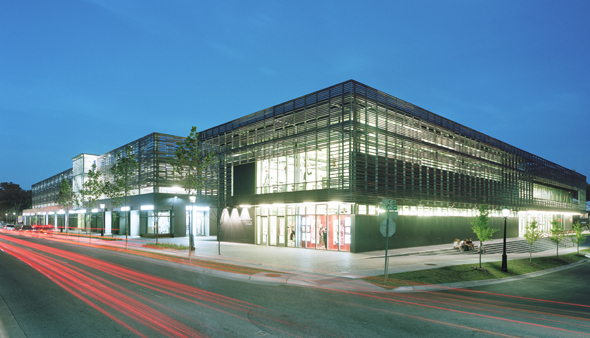 The recently completed Garland Center at the University of Arkansas was a fitting venue to wrap up 2010 with a rainscreen education event that focused on the virtues of a 'principled' approach to drained and back-ventilated (DBV) rainscreen wall design.  Over thirty design professionals from the NW Arkansas AIA Chapter joined us for a rainscreen presentation and roundtable discussion with the design team for this unique and expansive rainscreen and sunscreen project in Fayetteville, AR.  With over 30,000 SF of terracotta and fibercement rainscreen cladding and another 20,000 SF of terracotta baguettes on this project, the Garland Center is one of the most significant rainscreens in the Southern United States to date. Designed by Herbert Lewis Kruse Blunck Architecture (HLKB) of Des Moines, Iowa, and assisted by Amirmoez Foster Hailey Johnson of Fayetteville, Arkansas, the new Garland Center is a dramatic and unforgettable example of the versatility of our System5 approach to rainscreen wall design and the seamless integration of multiple cladding and sunscreen products within one building structure.
The time of formal presentation included a look at System5 and The 5 Principles of Rainscreen Cladding Design within the context of the specific details and design considerations of the Garland Avenue project.  The $39 million dollar facility was designed to address the elements of our System5 rainscreen approach.  Significant focus was placed on thermal enveloping through the incorporation of 2" of exterior insulation within the wall design and the design utilized four different Plus5 Attachment Systems for specific fastening and cavity depth conditions.  For the Cem5 fibercement portions, both the F1.10 and F2.10 Systems were utilized at varying depths based on substrate. For the Terra5 terracotta portions, the flexibility of our variable depth brackets allowed for a 9″ deep F1.55 System for the BERSAL panels, allowing them to match the same depth as the custom engineered baguette assembly.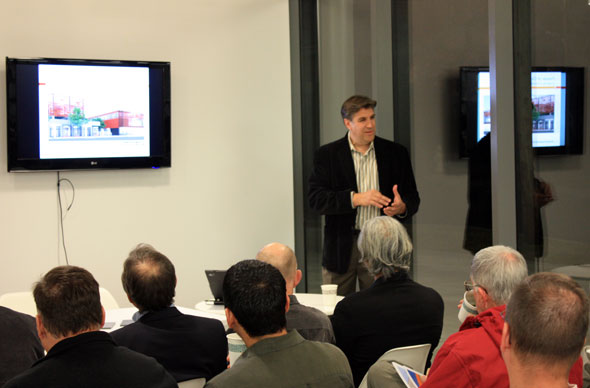 DBV Rainscreen Case Study Presentation @ the Garland Avenue Bookstore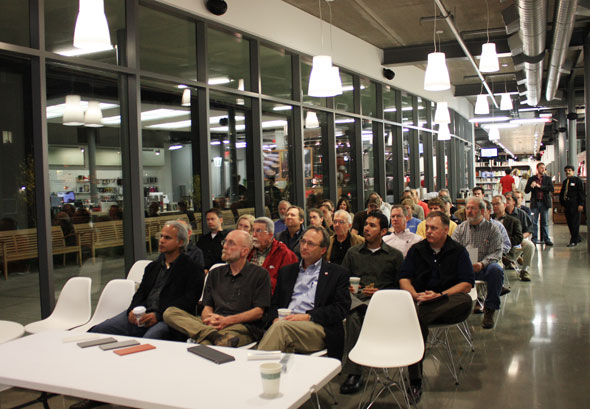 DBV Rainscreen Presentation  with the NW Arkansas AIA Chapter
Following the presentation was a question and answer session with members from the design and construction teams and those in attendance received a guided site tour by two of the design leads on the project.  In addition to obtaining AIA/CES credits for the event, attendees were fortunate to be able to experience a guided tour of the new facility with a focus on the many unique detail conditions present on the project.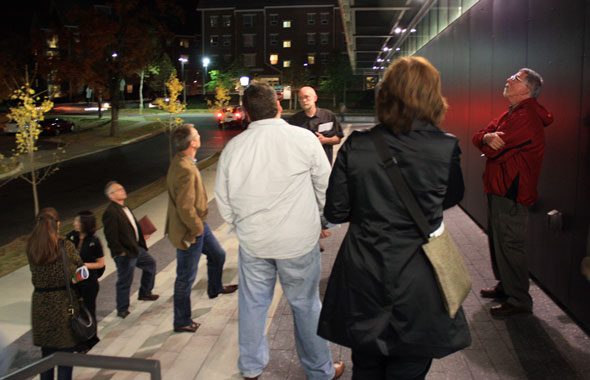 Site Tour with Garland Ave. Design Team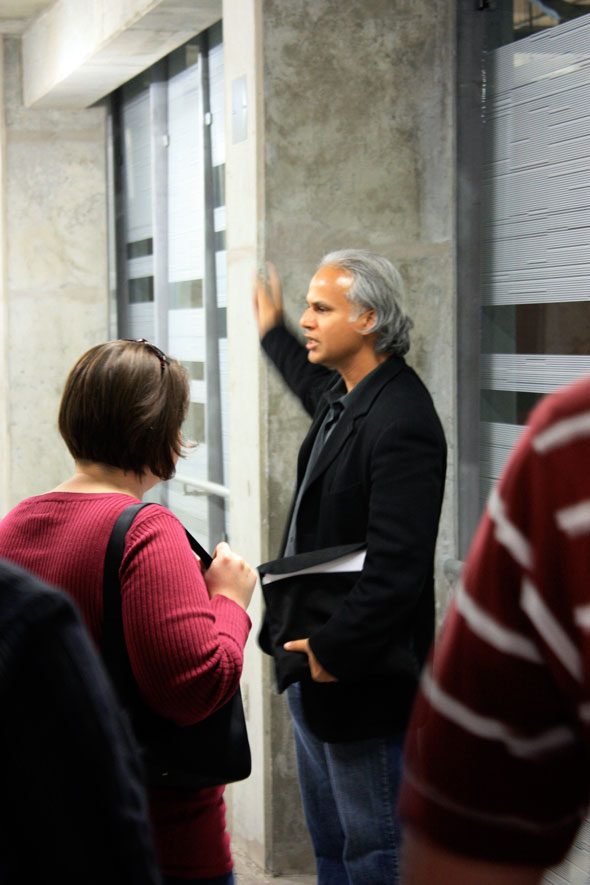 Site Tour with Garland Ave. Design Team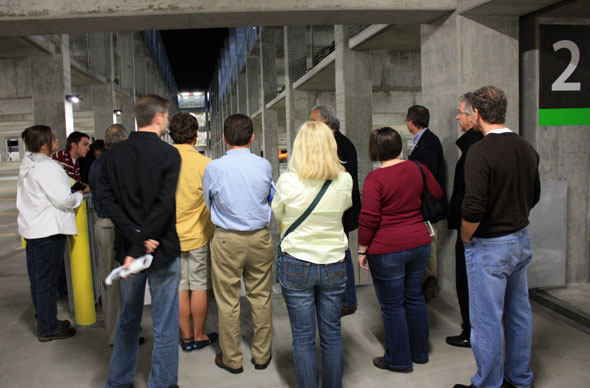 Site Tour with Garland Ave. Design Team
For more information concerning the Garland Center Event or AIA Continuing Education programs available through Cladding Corp, contact us.