Focus On: Vassar's Science Commons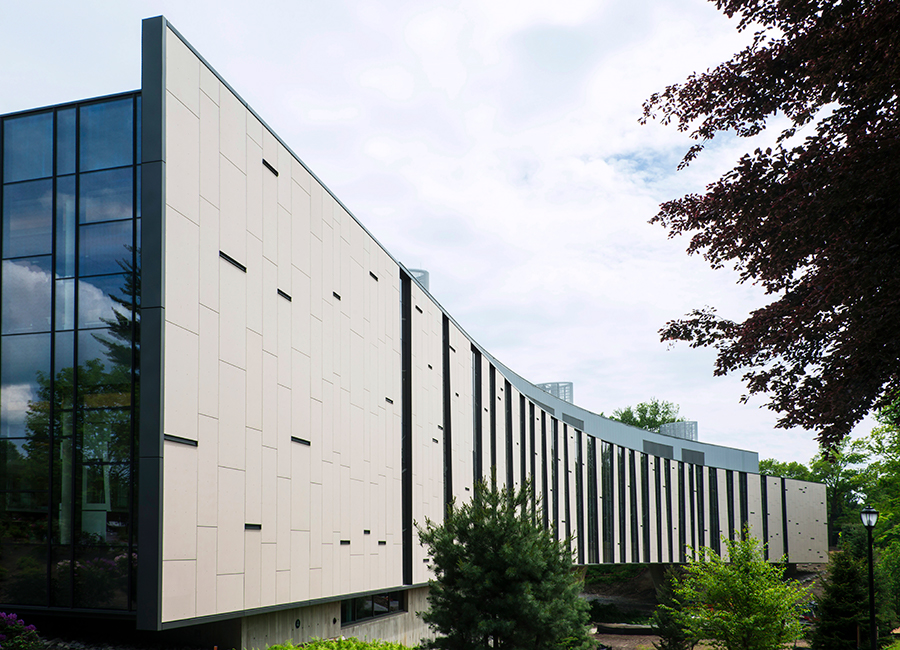 Just in time for the Fall 2016 Semester, Cladding Corp is pleased to announce the completion of a new laboratory building at Vassar College that is designed to seamlessly integrate with the natural landscape, scale and campus aesthetic of the College.
The "Integrated Science Commons," officially dedicated in May, includes the Bridge for Laboratory Sciences, a gently curving, 82,000-square-foot structure that spans a ravine and stream, providing sweeping, panoramic views of the natural landscape below, while creating a central gathering spot for student activity.
Clad in a SWISSPEARL® Cem5 fiber cement rainscreen and stone, the building's façade is inspired by the dense, tree-lined landscape and includes "bird-friendly" glass features designed to prevent birds from flying into it.
Installed by Total Wall Systems using Cladding Corp and ECO Cladding's Alpha Hci.10 visible rivet system, the project is currently on track for LEED Silver certification, due in part to the energy-efficient wall design.
For more information on this project, contact us.