Solid Collection
The Solid Collection serves as an intelligent reinterpretation of common cement in a refined, modern palette of colors.  With its collection of earthy, neutral colors, Solid is a perfect compliment to other Ceramic5 color series and also with other cladding products. As one of the most popular color collections installed to date in ventilated wall applications in North America, Solid has been used in campus settings, such as at Purdue University, and has consistently been selected by designers due to its technical properties and color options.
Product Sizes
30x60cm [11.81″ x 23.62″]
60x60cm [23.62″ x 23.62″]
60x120cm [23.62″ x 47.24″]
Color Palette
TR01 – Ostuni
TR02 – Lecce
TR03 – Matera

TR05 – Milan
TR01-03 Fade I
TR02-03 Fade II
TR04-05 Fade III
Attachment Systems
Complete details (both CAD and PDF versions) are available in the download section of the website.
F2.20 Clip System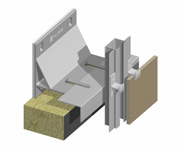 The F2.20 System is a cost-effective visible clip attachment system used in anchoring ceramic panels for exterior cladding applications.
F1.40 Concealed System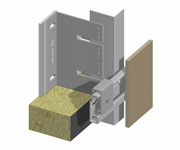 The F1.40 System serves as the primary attachment method for concealed fastening using undercut anchors for fiber cement, ceramic, fiber concrete, high-pressure laminate, and natural stone.