Petra Collection
The Petra Collection gives the beauty of various stones. Petra tiles are carefully achieved with taste and delicacy, using essential colors and natural shades. The Collection gives you the look of stone but with all of the advantage of a ceramic tile.  The 100% natural product has beautiful random veining.
Product Sizes
30x60cm [11.81″ x 23.62″]
60x60cm [23.62″ x 23.62″]
60x120cm [23.62″ x 47.24″]
Color Palette
QR01 – Glacier
QR02 – Mountains
QR03 – Waterfall
QR04 – River
QR05 – Mantle
NM01 – Rain
NM02 – Wind
NM03 – Cold
LB01 – White
LB05 -Black
LB06 -Grey
MP01- Square
MP02 – Way
MP03 – Block
NE10 – Jura
NE12 – Bourgogne
NE13 – Ocean
NE30 – Noir
NE31 – Gris
NE32 – Noisette
Attachment Systems
Complete details (both CAD and PDF versions) are available in the download section of the website.
F2.20 Clip System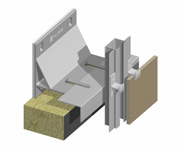 The F2.20 System is a cost-effective visible clip attachment system used in anchoring ceramic panels for exterior cladding applications.
F1.40 Concealed System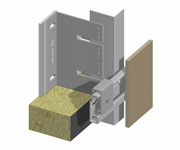 The F1.40 System serves as the primary attachment method for concealed fastening using undercut anchors for fiber cement, ceramic, fiber concrete, high-pressure laminate, and natural stone.