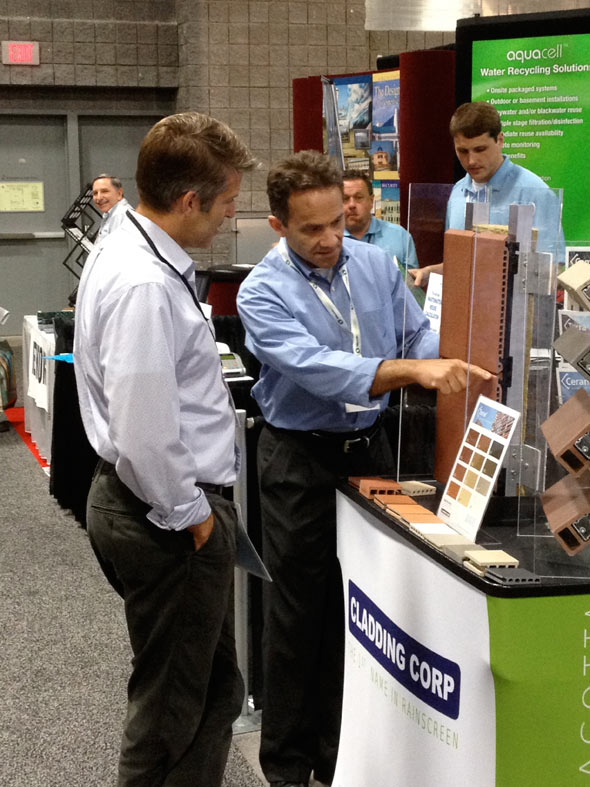 Cladding Corp is a proud supporter of USGBC and is pleased to be exhibiting at the Greenbuild International Conference and Expo – Booth # 1343. This year's convention and expo will be held at the Philadelphia Convention Center on November  18-22nd.
Join us there! Cladding Corp – a long-standing USGBC supporter and advocate of "green" wall solution via rainscreen wall design – will be at the conference to meet you and participate in your learning experience.  We are eager to explain how our wall systems can contribute towards your buildings LEED certification.  Please let us know if you would like to arrange a meeting at our booth (Booth 1343) during the show by e-mailing your name and contact information to info@claddingcorp.com.
To find more details about how to register and attend this year's event, please click here.