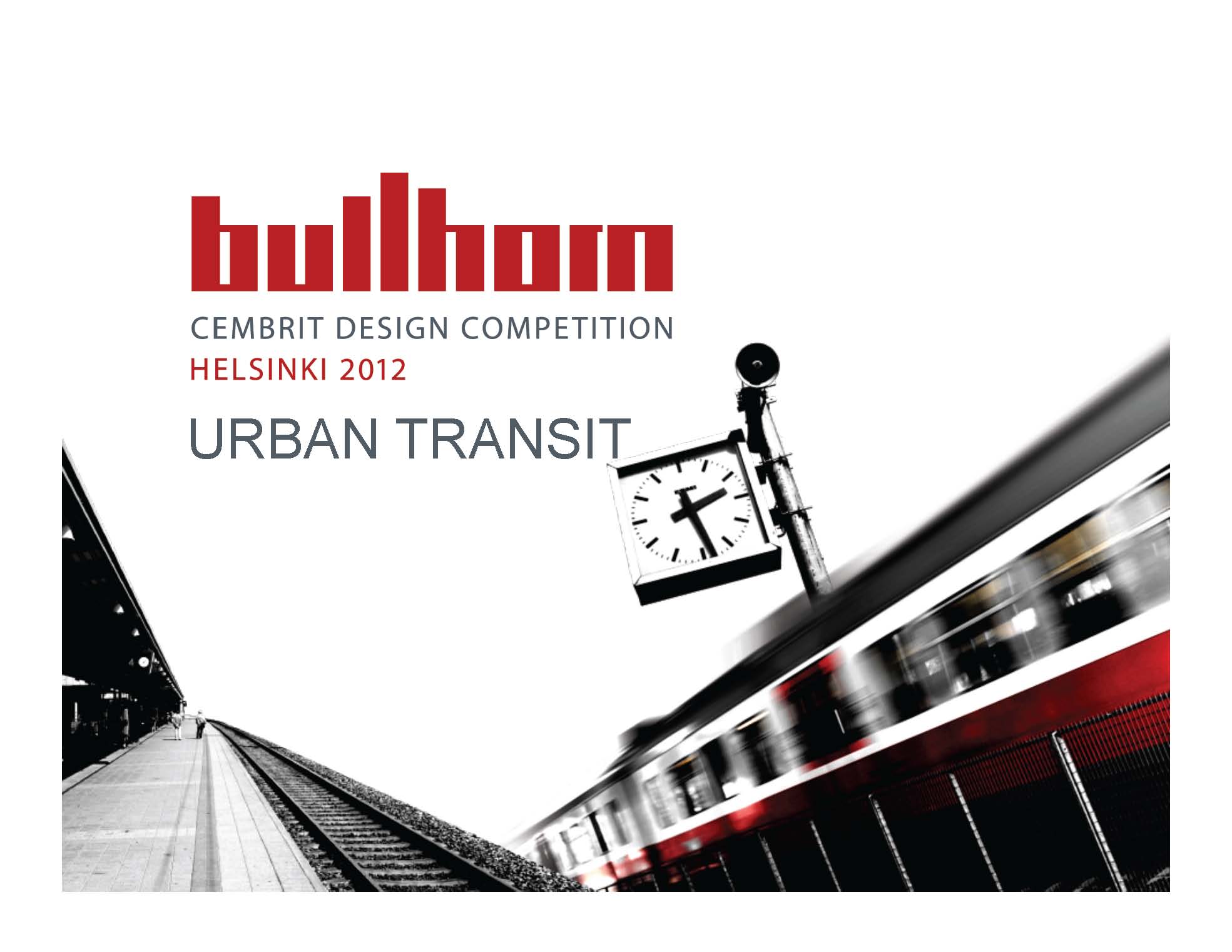 Calling all architects and design professionals!  Cembrit and Cladding Corp are pleased to announce The Bullhorn International Design Competition with the call for leading design firms throughout the world to rethink urban transit venues using the versatile design medium of fiber cement cladding.  The purpose of the competition is to develop new and unique design concepts utilizing fiber cement cladding to transform one of Helsinki's largest suburban transit hubs, Malmi Station, into a dynamic and vibrant landmark that will improve the quality of life for its many daily users.
With each passing year, cities throughout the world continue to grow and commuters spend increasing amounts of time at stations and transit areas, which are often generic, dull and unappealing.  The objective of "The Bullhorn" International design competition is to create aesthetic and lively solutions to bring about functional improvements to Malmi Station by utilizing fiber cement cladding panels.
"As a manufacturer of building materials, Cembrit is responsible for producing elements for the built environments of the future. In order for us to be successful, we need input and visions from people who use our products– such as architects and designers," outlines Jan Deding, President & CEO at Cembrit.
The competition is part of the WDC Helsinki 2012 official program. The organizers include Cembrit, and Pentagon Design in cooperation with Helsinki City Planning Department. The competition is arranged according to the competition rules of the Finnish Association of Architects (SAFA) and the Finnish Association of Designers (ORNAMO).
"We have seen tremendous growth with fiber cement rainscreen cladding over the past few years here in North America," relates David Stutts, President at Cladding Corp. "The Bullhorn Design Competition is a tremendous opportunity for leading design teams here in North America to compete with peers throughout the world and showcase our own unique take on fiber cement as a cladding skin.  We are grateful to partner with Cembrit in promoting this competition and look forward to seeing the submitted entries."
The organizers invite proposals to be submitted for the competition – to be evaluated by a distinguished international jury.  The three best competition entries will be awarded cash prizes totaling more than €20,000.  Prototypes of the prize-winning solutions will be built together with Cembrit and will be presented as part of the World Design Capital Helsinki 2012, and then will be promoted in an exhibition that will tour Europe.
The competition entries must be submitted by  January 15th 2012. The competition results will be published in May 2012.  For further details and information on how to enter the competition, contact Cladding Corp or click here.