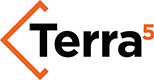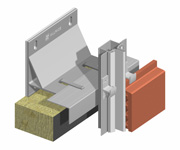 F2.22 Terracotta System
System is designed specifically for TC30 extruded, double-skin terracotta rainscreen cladding tile formats.  A vertical joint profile is also included in between the vertical joints of the tiles. The anchoring clips are available in aluminum and stainless steel and can be made to match the color of the terracotta tiles. Cladding system design limits water penetration and can be used for a variety of substrates – for both new-build and retrofit construction.
System Details
Complete details (both CAD and PDF versions) are available at the download section of the website.
Click here for a "F2.22 System Overview" document.